Podcast: Play in new window | Download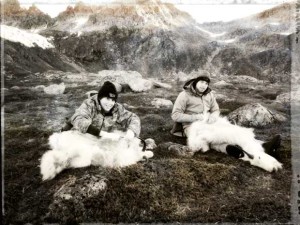 I found out about Luke and Becca by reading their posts on Rokslide.com.  Rokslide is a backcountry hunting forum in which this couple stands as a pillar of inspiration and solid hunting information.  They've published several videos on youtube and have been featured in Alaska Outdoors Television.
In this episode we cover hunting food and hunting on Kodiak Island for brown bears, mountain goats, and blacktail.  We talk about family caribou hunts and elaborate 3 week packraft hunts for sheep.  We finish up with the challenges of hunting with your spouse; an obstacle that few have dealt with as well as Luke and Becca.
Resources:
www.rokslide.com – Backcountry Hunting Forum
Check out Luke and Becca's youtube videos at:  https://www.youtube.com/channel/UCOFWqyIDyl0hqgR-zV_lEow
You can also see the Moffats featured on Alaska Outdoors Television
See the rafts we talk about Pristine Ventures and the videos at https://www.youtube.com/channel/UC6VUxG_P4FS9t7Ru6is3ykw
We also reference Alpacka Raft LLC – The World's Finest Packrafts